216.514.8411
(9am-5pm EST)
View Cart
some of party girl's favorites...
personalized cocktail invitation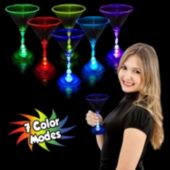 light up martini glasses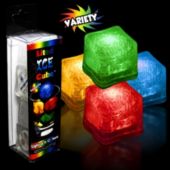 light up ice cubes
personalized cocktail mint tin
Cocktail Party Ideas
Cocktail parties are a blast!  Finger foods, drinks with friends, what could be better! Use these easy cocktail party ideas to make your gathering a great time for everyone.


cocktail party Invitations
Party411.com has a great personalized cocktail invitation for this theme. Or you can go all out and have a caricature custom made. Portray your guests of honor in a cocktail dress on the town.  Make sure to remind your guests if there's a dress code!

Want to really get fancy? If your group is small or if money is no object, send each guest a martini glass decorated with paint pens. Write on them cute sayings and doodles. Use raffia to tie the invitation to the stem of the glass or make a little card with the invitation information and put it inside the glass. These can also be hand-delivered. Try Crate & Barrel, Target or Pier 1 for inexpensive glasses.


cocktail Decorations and Party Supplies
This is such a simple event that not too much is needed!  Flowers and candles for the tables and around the room is simple and elegant.  Grab some cute & chic cocktail paper goods, some light up glasses and I'd say your done!


cocktail party Table Decorations and Menu
This is the perfect party to serve appetizers and finger foods at. Everyone can sample an array of dishes, enjoy their martinis, and be free to circulate at the same time. Easy and yummy cocktail party ideas?
A cheese platter is great. Hard cheeses can be cut into bite-sized pieces; set out spreaders for the soft cheeses. Provide crackers and garnishes such as olives, sundried tomatoes and grapes. Count on providing 2 lbs. of cheese for every 10 guests.
Dips are always crowd pleasers. Try these:

Salsas and chips
Crab dip
Spinach and artichoke dip

Antipasti is another good choice, or some fruit!  Very cute with cocktail forks.
If you want to serve something a little heavier, I suggest a grilled chicken on skewers.
Finally, set out a few baskets of fresh, crusty bread with a plate of olive oil and herbs for dipping. Yum!
And of course you can't forget the cocktails!  Here's a quick list of some must-have items for your bar:
Assorted Liquors - Vodka, Gin, Rum, Tequila, Whiskey, Vermouth, Triple Sec... just a short list!
Mixers - fruit juices (cranberry, orange, pineapple, lemon, lime...), simple syrup, tonic, cola, soda water, ginger ale, sour mix, grenadine...
Garnishes - orange, lemon & lime slices, maraschino cherries, cocktail olives & ICE!
Tools - Ice scoop & bucket, salt and sugar glass rimmer, paring knife & cutting board, bottle opener & cork screw, cocktail shaker & strainer, pitcher, long handled spoon, glow cocktail stirrers, bar towels, chic cocktail napkins, & martini glasses.
cocktail games and Activities
Games aren't typical at cocktail parties because the activity involved in drink making & chatting usually occupies much time. That being said, I think the fun of board games are under-appreciated.  Check out your local game store, or Target and Walmart. Games that are easy to understand and need little set up time are the best! A few more of our favorite cocktail party ideas for activities:
Charades is easy, fun and free!
During the party, write the name of a famous person on an index card and tape it on your guest's back. As people socialize, they can ask other guests for clues about their famous person.
Karaoke! Start singing towards the end of the night once everyone has loosened up with a few drinks :)
cocktail Party Favors
Send your guests home with some cute personalized cocktail mint tins or a personalized cocktail candy bar wrapper.

Cheers from Party411, and please consume your drinks responsibly :)