216.514.8411
(9am-5pm EST)
View Cart
some of the party girl's favorites...
records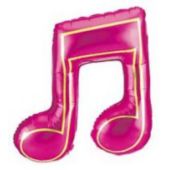 music note balloons
black fedoras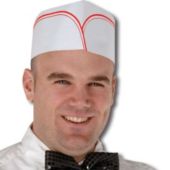 soda jerk hats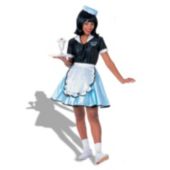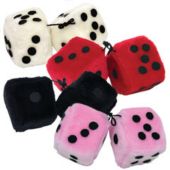 fuzzy dice favors
feather boas
Rock 'n Roll 50's Birthday Party
What makes a perfect 50s themed birthday party? Food, fun, friends and the right 50s party supplies are the key ingredients. Maybe the guest of honor grew up in the 50s, or they are a fan of the music that made the decade.
Whatever the reason, a 50s themed birthday party is a great way for everyone to let our their inner greaser, hipster or daddy-o. So swivel those hips, grease back that hair, and get ready to the celebrate with a Fifties Birthday Party!


50s Birthday Party Invitations
An invitation sets the tone for the party before it ever starts – elegant, casual, silly – whatever you want, let your invitation reflect it. Consider a personalized 50s themed invitation.
We love invitations that really reflect a theme, and for 50s Rock 'n Roll, there are some great choices! Here are our favorites:
Photo Ticket Invitations - Super popular, these invites let you put the star of the party front and center!
Backstage Pass Invitations - You have the option of getting these laminated with a lanyard, and there are great matching RSVP cards available, too!
Ticket Invitations - Another customer favorite, these look just like a concert ticket! You add all your own wording for a fantastic personalized invitation. Perfect for a rock n' roll party!
50's Semi Custom Caricature - Whether you cast the guest of honor as Elvis or put her in a poodle skirt, guest will love this great invitation!
Make Your Own - If you're the creative type, then make your own invitation. Write your party info on a circle of cardstock, and then glue it to a plastic rock & roll record. How fun!
Still can't decide? Some birthdays beg for a truly unique invitation! We can design a completely custom caricature invitation of the guest of honor. Not only is this genuinely special, the art for this invitation can be used for a sign in board, welcome cutout, photo op or even thank you notes.
Don't get stuck on your invite wording!  Use one of our fun 50s theme examples below:
Shake, Rattle, and Roll
On Over To
Sammy's 50th Birthday Party!

Hey all you T-Birds and Pink Ladies,
Donna is turning 40!
She's hopelessly devoted
To you being there!
So grease back your hair
And grab your poodle skirts...
It's time to shake, rattle, and roll!

Let's rock around the clock
For Ashley's 25th birthday!

At the bottom of the invite, don't forget to let guests know to arrive in 50s costumes, too. Poodle skirts and leather jackets are a must! Whatever you decide, make sure to sprinkle some rock n' roll confetti into each envelope for a sweet surprise!


50s Birthday Decorations and Party Supplies
Balloons, scene setters, ceiling dangles and welcome signs with personalized messages, all make the party even more of a celebration. Be sure to add some music note balloons!
A few extra personalized decorations will really make your party special! Try a few of these:
A custom 50s sign in board or one with a caricature of the guest of honor is an easy and unique way for guests to leave well wishes for the birthday boy or girl.
And don't forget to greet family and friends at the door with a life size cutout of the guest of honor, portrayed as Elvis, a Greaser guy or a Poodle Skirt girl. Naturally they will be "dressed" in appropriate 50s attire for the occasion! Add a speech bubble for extra fun!
Near the cutout, place a basket of great 50s wearables that your guests can put on as they arrive.  They'll be ready to rock n' roll in no time -

Cat Eye 50's Glasses
Elvis Glasses
Guitar Beads
Black Fedora
Of course, make sure to display a 50s welcome sign near your entrance with a balloon bouquet to finish off your look!
50s table decorations and Menu
Decorating your tables is easy with bright paper goods! These paper goods match your rock n' roll theme and make clean-up a breeze. 
Make sure to do something special for your tables. Try a few of our 50s theme favorites below:
For your tables, layer a checkered and clear table cover.  I
Jukebox pinatas make great centerpieces at a 50s theme party!  Just add some metallic music note balloons to each one.
Or turn a custom caricature into a 3-sided centerpiece that will look fabulous on any table. Place music themed balloons or flowers in it.
Family and friends will love a 50s-style diner menu.  Keep it simple and fun with a buffet of these classic favorites:
Of course, a make your own cheeseburger and hotdog bar is a must! Have all the favorites; lettuce, tomato, onions, American cheese, ketchup and mustard, you get the idea!
Serve greasy fries in rock n' roll theme cups.  Makes for easy cleanup!
Along with a traditional birthday cake, wouldn't the birthday boy or girl love a soda bar!  Serve root beer floats, ice cream sundaes, and traditional sodas every guests will love.
If you have volunteers or a caterer helping you serve the meal, have the servers wear car hop costumes and soda jerk hats.  So much fun!
You can always choose to go the more simple route, too.  Make your party a potluck where each guest brings their best dish.


50s Party games and activities
Day or night, great entertainment is key to the success of any party. Of course for a rockin' 50s party you need to have a swinging dance floor. Play the the most lively 50s music and hand out some fun glow jewelry to get everyone shakin':
Johnny B. Goode - Chuck Berry
Jailhouse Rock - Elvis Presley
Rock Around The Clock - Bill Haley & His Comets
Tutti-Frutti - Little Richard
Whole Lot of Shakin' Going On - Jerry Lee Lewis
Hound Dog - Elvis Presley
Shake, Rattle And Roll - Joe Turner
Great Balls Of Fire - Jerry Lee Lewis
While the dance floor will keep most of your guests entertained, make sure to include a few activities for all of your non-dancing family and friends:
Your guests will be standing in line to have their pictures taken with a life size photo opportunity in a Chevy at a diner. Make your guests dreams come true as they are transformed into a Greaser or a girl at a sock hop, or even star as Elvis!
Host a dance-off contest just like in the classic musical Grease. Choose a few of your guests who don't dance to act as judges to get them involved.
A hula hoop contest is perfect for your youngest guests.  Imagine, little girls in poodle skirts going for the gold!  A perfect photo op!
End your party right with a dramatic balloon drop over the dance floor!
Your guests will be busy rockin' and rollin' all night long!


50s Party Favors
Send your guests home with a sweet treat from your party. A scrumptious milk or dark chocolate candy bar with a personalized 50's themed birthday wrapper is a delicious souvenir for a wonderful party.
Or try one of these themed favors:
Rock & Roll tattoos
Fuzzy dice
Feather boas
From Party411.com, have a great 50s themed Rock 'n Roll Party!